American Custom Industries introduces our latest
C6 Body Conversion Kit!
AQF079 LH
AQF078 RH

Z06 style rear Quarter Panels for your C6 Coupe!!

AQF075 LH
AQF076 RH

Z06 style rear Quarter Panels for your C6 Convertible!!

AFB053 LH
AFB054 RH

Z06 style Custom front Fenders for your C6 Coupe or Convertible!! (retain the use of your stock front bumper)
AFB059
Front Fender Installation Kit (Includes AFB051, AFB052, and GM parts)
*note: AFB051 and AFB052 are the front Fascia Flares, and can be ordered separately if one is ordering everything but the GM parts*
AQF077
Rear Quarter Panel Installation Kit (GM parts)
ASF725

C6 wide body front Spoiler

AHF760
"Stinger" High-Rise Hood
AWF760
Rear Spoiler
AGK670
C6 Side Skirts
AWF735
Rear Tunnel Spoiler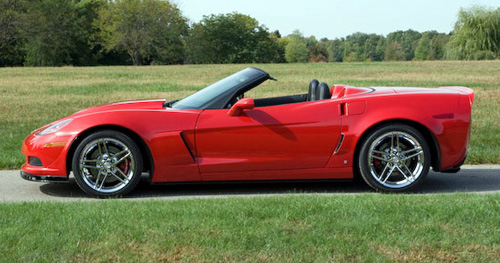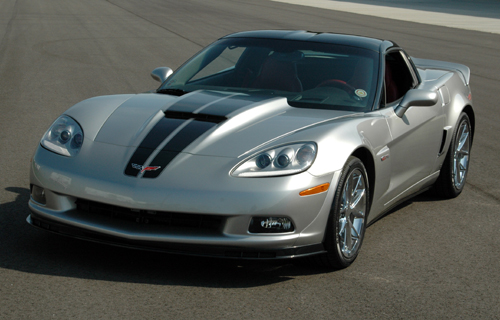 This is our latest - Now you can convert your C6 Convertible or Coupe to that wide-body look using ACI's front Fenders and rear Quarter Panels.

Our new Custom front Fenders and front Fascia Flares allow you to retain your stock C6 front bumper to reduce your conversion costs, and since they are made from hand laid Fiberglass, are less expensive than the "real" Z06 Carbon Fiber units.
Or if you prefer, you can purchase our Z06 front Fenders that will allow you to use the Z06 front Bumper (part numbers AFB055 and AFB056).
Buy the entire kit, or mix and match components for your own custom look! ACI also sells the installation kits to complete those new fenders. Don't forget to also inquire about those wider front and rear wheels and tires - ACI carries those too!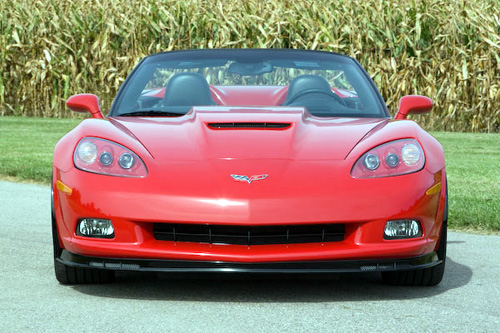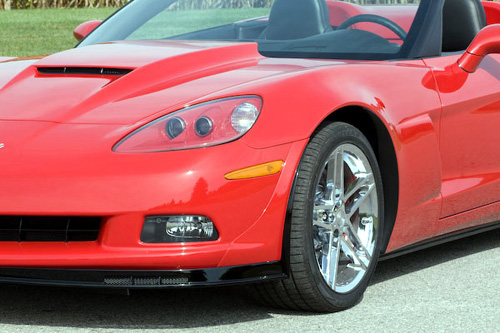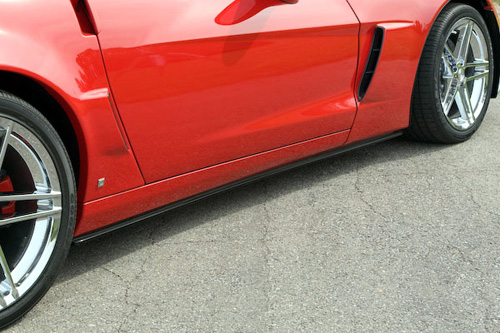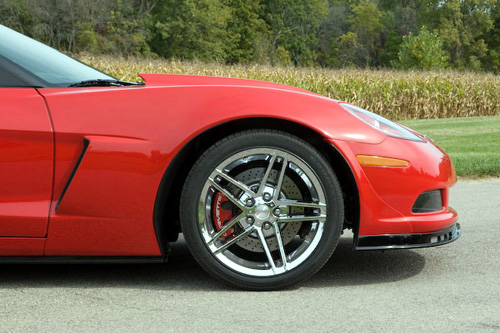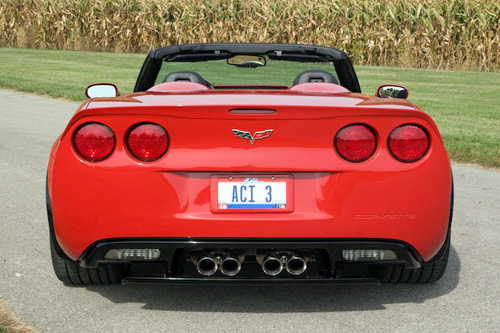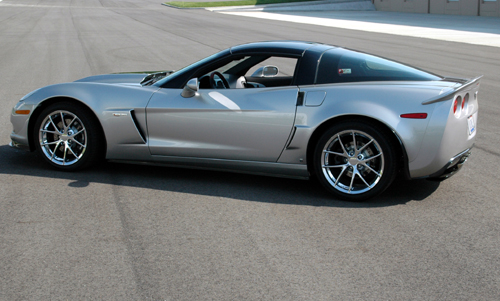 ---
©2001-2004, American Custom Industries. All rights reserved. The name American Custom Industries, ACI, the ACI logo and acivette.com are trademarks of American Custom Industries. Corvette, all related Emblems and related vehicle body designs are General Motors Trademarks used under license to American Custom Industries.

Some Showroom accessory item photos are provided by, and used with permission from Mid America Motorworks. This entire site with its content is copyright protected. The images on this site may not be copied or reproduced without written permission from American Custom Industries.

All statements and recommendations contained herein are based on information we believe to be reliable, but the accuracy or completeness thereof is not guaranteed.