American Custom Industries introduces our latest
C6 Front Spoiler for the Z-06!
ASF730

Z-06 Front Spoiler - "ZR1 Inspired"
(Will ONLY fit C6 Z-06 Corvettes)
$ 373.70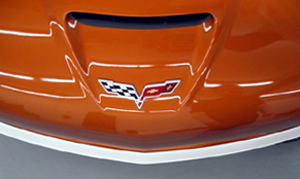 This is our latest Fiberglass Front Spoiler. The shape of this Spoiler is more agressive than the stock plastic GM Spoiler, while not being too obtrusive. This is the cost effective solution to those exotic Carbon Fiber Front Spoilers out there in the market that look the same, but are more than twice the price! Spoiler retains your Front Brake Cooling vents and ships to you in White Gelcoat, ready to color match to your car, or paint in the Semi-Black accent color. Easy bolt-on installation.
Use the Spoiler standalone, or combine with our other C6 Body Ground Effects kits to complete your look!.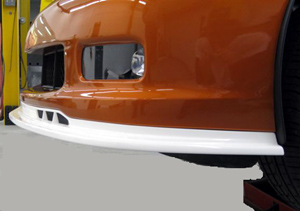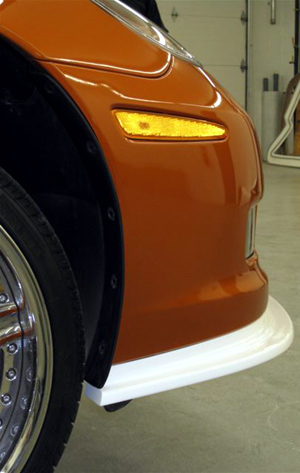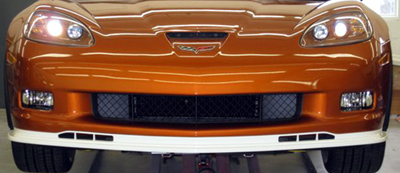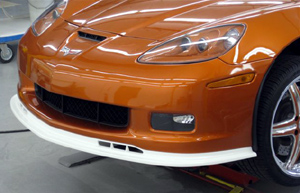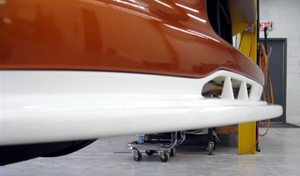 ---
©2001-2004, American Custom Industries. All rights reserved. The name American Custom Industries, ACI, the ACI logo and acivette.com are trademarks of American Custom Industries. Corvette, all related Emblems and related vehicle body designs are General Motors Trademarks used under license to American Custom Industries.

Some Showroom accessory item photos are provided by, and used with permission from Mid America Motorworks. This entire site with its content is copyright protected. The images on this site may not be copied or reproduced without written permission from American Custom Industries.

All statements and recommendations contained herein are based on information we believe to be reliable, but the accuracy or completeness thereof is not guaranteed.