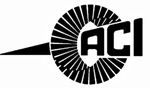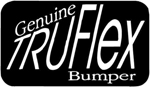 Press Release : For Immediate Release
American Custom Industries Acquires Ownership
of Toledo Pro Fiberglass Corvette Product Line
and "TruFlex" Brand
American Custom Industries (ACI) is proud to announce an exciting transition within the Corvette fiberglass manufacturing industry.
Effective December 1, 2013, ACI will assume the manufacture and distribution of the entire line of Toledo Pro Fiberglass (TPF) Corvette products including the "TruFlex" brand.
ACI has been an industry leader in the manufacture of Corvette Fiberglass since 1968 offering a complete line of over 700 Corvette replacements parts, stock and custom, and is a GM licensed manufacturer of Corvette fiberglass.
TPF was founded in 1989 by Don Jardine and the late Mike Mikosz. Together they developed a formula producing flexible fiberglass resulting in the very popular "TruFlex" brand of bumper covers.
Both companies are working together to ensure a smooth transition for customers.
ACI also houses a state-of-the-art service, body and paint facility along with a retail merchandise and parts showroom at their Sylvania Ohio headquarters.
For information on the complete line of ACI products visit their website at www.acivette.com. Ordering information can be directed to sales @ 1-800-822-8020.
American Custom Industries
5035 Alexis Rd.
Sylvania, Ohio 43560